Argair Aerospace
provides engineering and technical solutions in support of aircraft components and systems. The dynamic Argair environment offers challenges and encourages visionary leadership, continuous learning and innovation. With the right people and right ideas, we will break all barriers in the field of aviation.
At Argair Aerospace, our team of professional is committed to our corporate values: Pride, Respect, Teamwork, Business Excellence and Entrepreneurial Spirit.
We satisfy our customers' needs professionally on any project we undertake and provide the best services possible to ensure Argair Aerospace becomes the top company in corporate aviation services.wn text and edit me.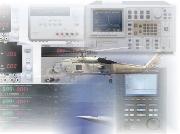 Parts and Systems Design

Manufacturing Quality inspection
Contracting support to suite your resource requirements
Quality Managment Systems
Argair works with the National and Internatioal Standards and the specifications and standards defined by our customers. Argair complies with Organizations Quality Management systems.

Our Experience and Services
Engineering And Technical Solutions
Argair provides the knowledge required to fulfill your most complex design, manufacturing and repair and overhaul requirements. From assistance with system implementations, process development, custom design and mentoring services, you can be assured our resources will assess and provide the best engineering and technical solution specific to your particular needs.
Develop optimized repair and modification solutions for components

Provide new design or upgrade solutions

Design and development of advanced manufacturing processes to refurbish parts

Failure investigation of systems and components

On-site engineering support

On-site customer representation

3D design, FMEA/DFMEA, DFM, quality management and RAM engineering services

Expertise to develop and integrate custom design jig, fixtures and inspection tools

Specialized support resources for today's complex manufacturing processes

Research and development projects
Argair's talented and experience staffs provide engineering solutions to a wide range of products.
Failure investigation, damage tolerance analysis, process design for MRO, design and analysis of components and systems of:
Rotorcraft dynamic, rotor systems and components
Aircraft structure
Gas turbine engines and components
Ground support equipments design and upgrade
Engineering Tools
Argair's engineering and technical staff have extensive experience with a broad range of tools to help our customers in design and analysis of systems and components, these include:
Solid Edge, PowerShape, GibbsCAM, MasterCAM, AutoCad,
Pro/E, Catia V5, SolidWorks, Seimens UGS NX 6,
Ansys, Abaqus, Patran, FEMAP Nastran,
Fluent, LUSAS, Fedem,
Matlab / Control, Simulink, Optimization Tool,
C++, LabVIEW,
Neural Network, Fuzzy Logic.
Design Validation of Systems and Components
To serve our clients requirements the best, we always look for talented individuals with interest and expertise in the following areas:
Reliability

Stress, Structure and Payload

Avionics & Instrumentation

Automation & Control systems- C++, Labview

Mechanical & Manufacturing

Electrical & Electronics

Design Engineer- Catia V5, SolidWorks & Pro-E

System & Software
Process planner

Electronic instrumentation technician

Mechanical technician

Avionics technician

Instrumentation & automation control technician

Technical writer

Draftsman with extensive experience in Catia V5, Solidworks, Pro-E & Autocad

Procurement specialist

NDT - MPI/LPI inspector

Shop supervisor
Argair is continuously seeking driven and talented individuals and welcomes resumes in the following professional categories:
Engineering

Technical Support

Management
If you wish to be considered for a position on our ongoing or future projects and programs, please e-mail your resume to:
Human Resources Department
Argair Aerospace Limited
E-mail: hr@Argair.com
We thank all candidates for their interest, however, only the most suited candidates will be contacted. All resumes will be kept in our database for future openings for a period of twelve month.
Program manager

Production supervisor

Engineering manager-Automation Design Engineering Manager - Production & Manufacturing

Quality manager

Currently hiring for